Boys also like to look good-looking. There is nothing more attractive than a gentleman with a good haircut. One of the best options there is for them is the degraded haircut or as some call them fade type. Do you want to know how to make the best gradient hair for boys? Join.
How can we make a degraded haircut?
To obtain a degraded haircut, the first thing to do is cut the hair in sections. Each section of the head should carry a respective size. A blurred effect should be created, i.e. very short at the bottom and a little longer at the top.
Steps and techniques to perform a degraded haircut
A good haircut should be done with the right materials. The first thing you should have on hand is a razor, sharp scissors for longer hair, and a comb to separate the hair.
Let's start with the explanation.
First:
Separate the hair into two parts. From top to bottom. Hold upper hair with a clip if necessary.
Second:
Draw with the razor the line where the gradient will begin. Use the machine in the lowest number. That is 0.
Third:
Then with the number 3. Cut above the previous line and go down changing the number of the machine depending on the section of the head until you reach the end of it.
Fourth:
Outline the area of the temple and ready!.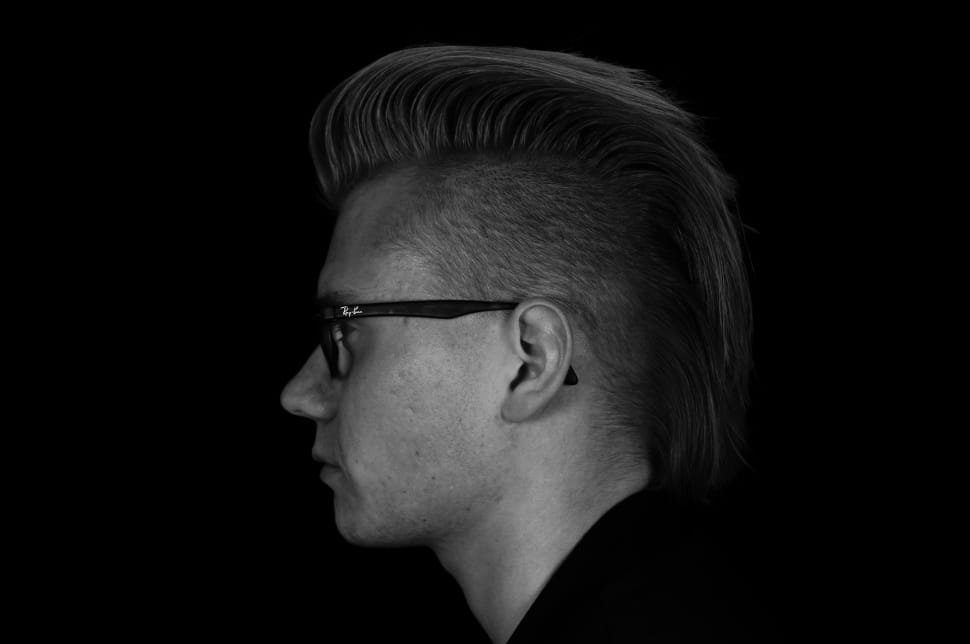 The hair in the upper area will be longer than in the rest of the head, creating a blurred effect on it.
Celebrities who wear degraded haircut
These celebrities who always walk on end in white have tried this type of haircut and the truth is that has been great.
Brad Pitt
Brad left behind his long hair to wear a modern look that even took several years of his life. Yes, he surprised us with that change after having seen him for so long with long hair.
Here we see it with the degraded haircut, voluminous at the top.
David Beckham
And another celebrity with this modern style gradient is Beckham who despite his years looks quite young and handsome with this haircut.
Maluma
This heartthrob also joined the gradient style. The truth is that it looks great although there are some who prefer it with their hair all shaved.
Ricky Martin
The new image of Ricky now shows us a modern cut also gradient style. Gone are the long golden curls. Now we can enjoy our idol with a very elegant haircut.